Holiday Camps
Looking for fun science holiday camps and programs for the kids? Take advantage of the upcoming June school holidays to introduce your child to STEM! From June 3-28, we're offering some of our most popular science programs as 2-3 day STEM camps. Have a young engineer at home? Join our weekly, half-day robotics camps! With a choice of AM (9am – 12noon) or PM (1-4pm) sessions, kids will delight in bringing their unique creations to life!
EMBARK YOUR CHILD ON A SCIENCE & ENGINEERING ADVENTURE!
In our popular 
SuperHero Science
and
Once Upon a Time
programs, kids will delight in helping their favorite superheroes or fairy tale characters…with science! Kids will have a blast discovering Newton's Laws of Motion and aerodynamics (with rockets!), exploring the secrets of non-Newtonian fluids and polymers (with oobleck and slime!), engineering escape routes with simple machines, formulating "explosives" with chemical reactions, making ice cream, and so much more! Kids love our strong focus on hands-on experiments coupled with exciting STEM missions!
In Whizz, Pop, Bang!, rich science content is combined with electrifying tinkering projects and exciting hands-on experiments that promise ooey-gooey, fizzy fun! A great way to introduce your child to science or re-ignite a love of learning!
For young techies, introduce them to the exciting world of robotics with Jurassic World Robotics or Smart City! Young engineers will learn to design and program progressively more challenging robots using Lego WeDo and Mindstorms. Kids will discover how to basic programming functions and motors, sensors and other attachments to make their robots perform specific tasks.
Kids love these action-packed programs and keep coming back for more!
HAVE ASPIRING DETECTIVES, ASTRONAUTS, PALEONTOLOGISTS, OR DRAGON TRAINERS AT HOME? LAUNCH THEM ON A JOURNEY OF DISCOVERY WITH JUNIOR CSI, SPACE CAMP, DINO DISCOVERY AND HOW TO TRAIN A VIKING!
In Junior CSI, kids will try their hand at scientific crime-solving and learn all about fingerprinting, DNA and heredity, forensic chemistry, eyewitness testimony and more! CSIs will have a blast as they explore the mysteries of DNA (with monster genetics!), try their hand at lifting fingerprints (it's not as easy as on TV!), and learn to use chemical reactions to identify mysterious substances and decipher hidden messages!
For junior paleontologists, go on a prehistoric adventure with Dinosaur Discovery! Kids will explore the wonders of prehistoric life with hands-on science and art activities that promise learning, discovery and fun! They'll even get a chance to see and feel real Cretaceous fossils from our permanent collection!
In Space Camp, young astronauts will explore our solar system, and the engineering challenges of space travel! From crafting their own planet, to designing their own Mars lander and telescope, kids will delight in discovering the forces of aerodynamics, Newton's Laws of Motion, and more!
Finally, in How to Train a Viking, adventure awaits! Young dragon trainers will help Hiccup and Toothless evade ruthless dragon hunters with science and engineering! Kids will have a ton of fun discovering an engineering marvel of the ancient world (the Viking longship), designing Viking catapults, deciphering Viking runes and more!
For our full camp brochure, call 6931 6989, 9168 6669 or email info@kidsdiscoveryworks.com today! To register, click the ``Register Now`` button below!
– Registration fee waived –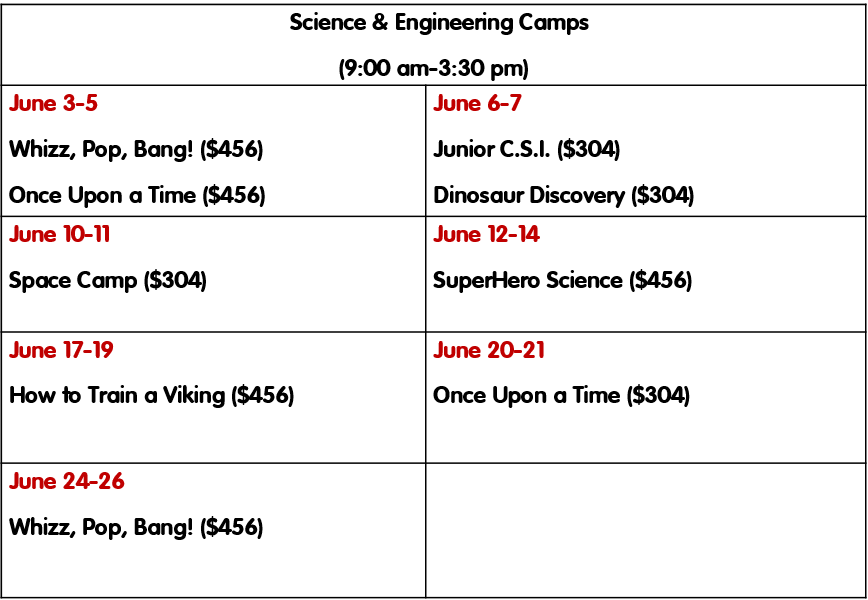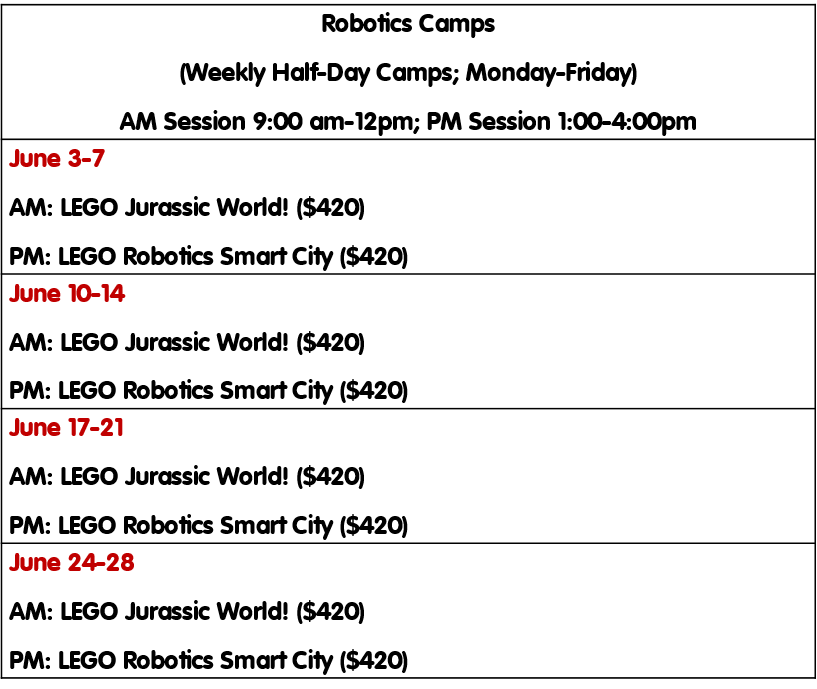 For sign ups of 5 days: 20% discount.
Lunch, healthy snacks and all materials will be provided for full-day campers.